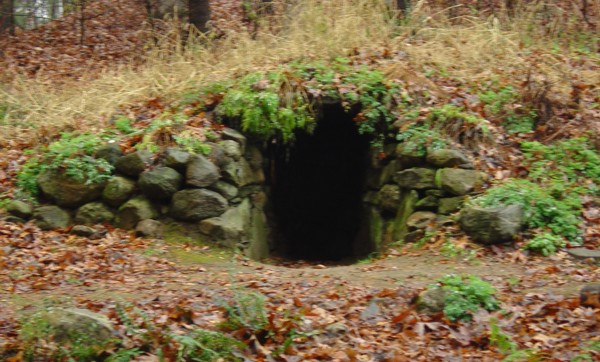 The Nashoba Brook Stone Chamber is located in the Nashoba Brook Conservation Area in Acton Massachusetts and is open to the public. An access trail leads off of Mill Dam Road to the chamber. The chamber has an "L" shaped layout. The roof consists of a series of flat stone slabs and is covered with earth. An archaeological excavation determined that the walls of the chamber go an additional three feet below the current soil level. The entrance was extended at an unknown date after the construction of the original chamber. In the extended entrance there are a pair of matching stones, placed opposite of each other, one on each side. To the right of the chamber is an enclosure. The enclosure's entrance has a pair of stones placed opposite of each other. The paired stones came from a single stone split into two pieces. The use of paired stones both in the extended chamber entrance and enclosure entrance create a symbolic link between the two a structures. The same archaeological investigation found that the enclosure walls extend two feet below the present soil level.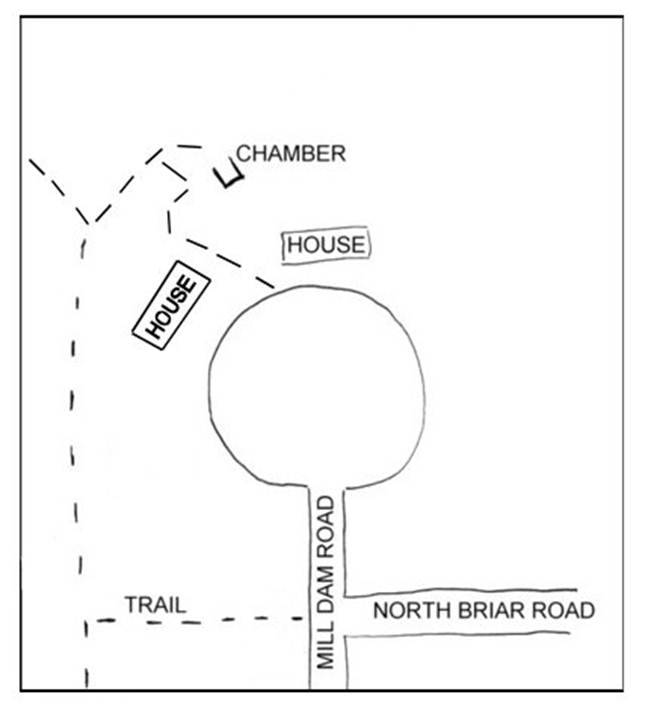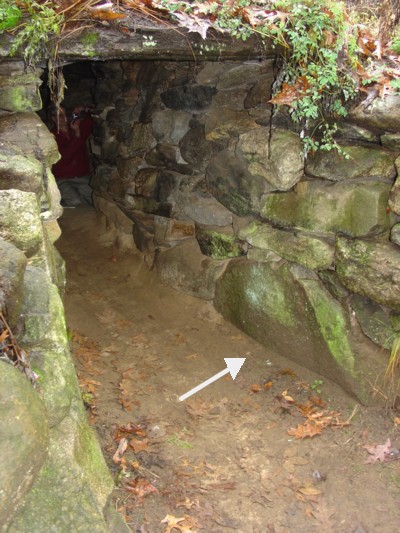 Entrance of the Acton Chamber. On the bottom of the right wall is distinctive stone. A similar size and shaped stone can be found directly opposite it on the left hand wall.
Interior view of the chamber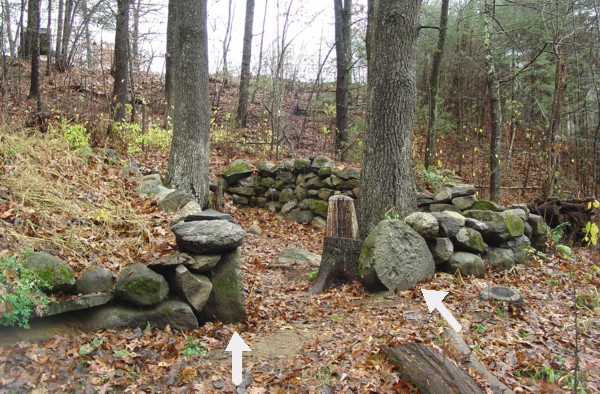 To the right of the chamber is a enclosure. The white arrows point to a pair of stones at the enclosure's entrance. These two stones come from a single stone split in half. There are no quarry marks on either stone.
FOR FURTHER INFORMATION
Official Acton trail descriptions & maps website www.actontrails.org/DescNashobaBrook.htm